Mystery Wine Release (Club Members Only)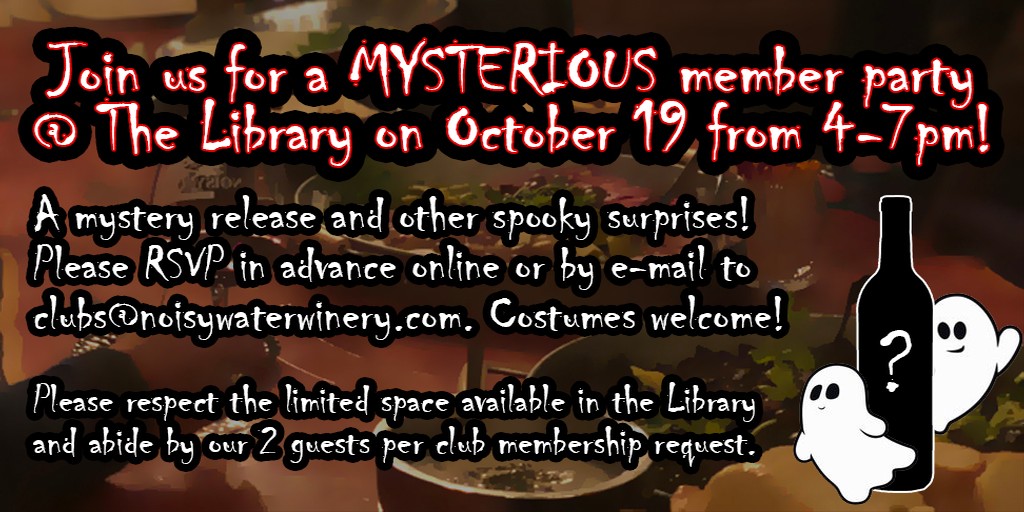 Join us Saturday October 19th at The Library for a night of spooky surprises and our mystery wine release!
4:00pm - 7:00pm
Please RSVP yourself and your guests.
*up to 2 guests per club membership*

At Checkout, select Pickup at Location to receive a confirmation e-mail and to avoid unnecessary shipping/handling fees.
MUST BE LOGGED IN TO ADD TO CART