Harvest Crush Party & Wine Release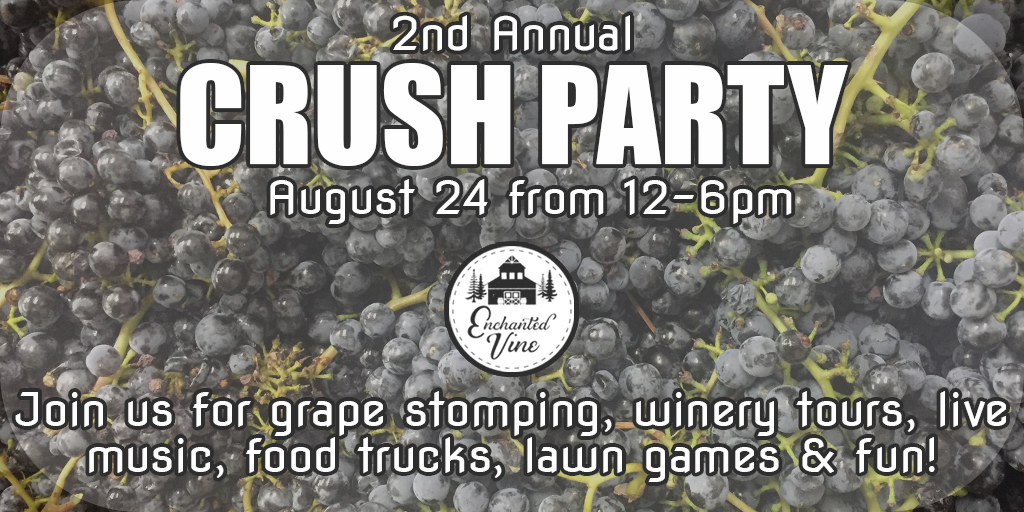 Join us Saturday August 24th as we will be hosting a Harvest Crush Party with all kinds of fun! We will have live music, food trucks, and a crushing area for stomping grapes; so bring an extra pair of clothes! $5 to crush grapes, old school style!
We will also be having our August public release of the Pinot Meunier and Sauvignon Blanc!
12:00pm - 6:00pm

2018 Sauvignon Blanc will be released at 1:30pm
2018 Pinot Meunier will be released at 3:30pm
Choose Pickup at Location at Checkout (You will receive a confirmation and won't get charged shipping/handling fees)