Nebbiolo & Black Cherry Release (Club Members Only)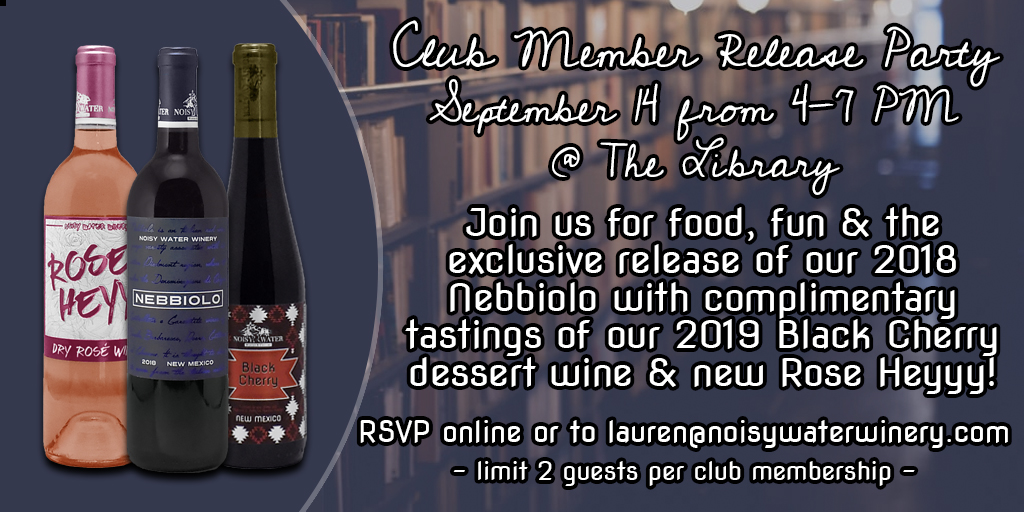 Join us Saturday September 14th at The Library for an exclusive tasting of these new wines!
• 2018 Nebbiolo
• 2019 Black Cherry Port-like Wine
• Rose Heyyy

4:00pm - 7:00pm
Please RSVP yourself and your guests.
*up to 2 guests per club membership*

At Checkout, select Pickup at Location to receive a confirmation e-mail and to avoid unnecessary shipping/handling fees.
MUST BE LOGGED IN TO ADD TO CART